saysexy.net
About / Privacy
E-Books for Kindle on Amazon

Serial: Hearthville Serial
Part of Kindle Unlimited. Each book will be part of KU and priced at 99cents.

Book1:
Envy Is A Terrible Thing Victor and Jossette were sixteen when Jossette moved from Hearthville to Atlanta with her mom and her brother Roger. Victor and Jossette's moms had decided they were too young and had caused Victor and Jossette to think that neither wanted to have anything to with the other. They did similar with Victor's brother Stewart and and Jossette's brother Roger. They blocked communications between the teenagers and intentionally caused hurt feelings.


Series: Erotic Domination of Planet Earth

Series Erotic Domination of Planet Earth
may be sampled at https://sayata.net/m/erotic-domination-of-planet-earth/
These books are not part of Kindle Unlimited.

The Reptile Ghost Woman (Book 5) (Short Story)
From Murky Waters, Love (Book 4) (Short Story)
Three Faces In The Window (Book 3) (short story)
The Altered Sex Video (Book 2)
Man In the Painting (Book 1)


Other Stories:
Billy Bingo: Sexual Blackmail (Read Free but please buy some of the other books to help support. Yeah. :))

Erotic Western: Saving The Town

Chuck's Erotic Stories: Monsters And Other Scary Lovers
The Suspense Account & Flame By The Sea Box Set
Gay Erotic Stories: What Comes Around







Some People Say Cheese, We saysexy

Series: Erotic Domination of Planet Earth

Story 5: The Reptile Ghost Woman (Short Story)
99 cents (USA)

ASIN: B01MRTDLC8

About:
Howie was uncomfortably parading around the pool in a bikini swimsuit because of a lost bet with Casey when he and Casey met Chance Piapic. Chance had come to town to attend the wedding of Mack and Dave. Chance seemed to be gay. Chance said he was gay. That said, he was unknowingly acccompanied by the ghost of his former girlfriend Jenny who he believed had died from cancer.

When Howie saw the ghost of Jenny while he watched Casey and Chance have gay sex, Howie discovered that Jenny was more than just a ghost.

Howie called Mack because Chance was Mack's friend and also because of Mack's earlier statement. When Mack had astral projected he had said to Howie, "I just know that earth is being run by space aliens. I hope there is a God. I hope I am good enough. I hope I am worthy for the forces of good to try to stop me from being captured and controlled by the space aliens."

Mack told Howie that he did not know too much about space aliens or Lizard People and that Howie should call Mack's friend Baron Jacks. Howie had a gut feeling that caused him to be reluctant to make the call.

Howie met the ghost Stanton and had an attraction toward Madison Grant. Howie also met Gabby Greenwood through Ridge. Though he had an attraction toward Madison, it is with Gabby he discussed a date.

Spoiler Alert: In this story Howie remains a virgin. Will he forever be a porn loving virgin. Start reading the series and find out.


Go To Book On Amazon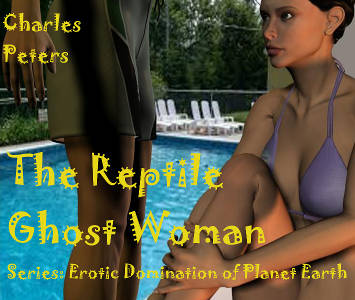 Go To Book On Amazon
_______________________

Series: Erotic Domination of Planet Earth
Story 4: From Murky Waters, Love (Short Story)
99 cents (USA)

Asin: B01N03FSOM (to locate in amazon markets use asin in search box)
Price 99 cents USA $0.99
Go to Book on Amazon

In this short story, the sexually conflicted and bisexual Howie Canter, who you first met in the story Three Faces In The Window has decided to ask a female co-worker out. When he approaches Mitzy Moss for a date he sees the "ghost" of her missing gay cousin Mack McDoogle. Mack is troubled, confused, and horny. Is he dead or is still alive but injured somewhere?

Coincidentally, Mack's former lover Dave Black has taken a room in the motel next to Howie Canter's room. Dave is lonely and Howie is sexy. Still Howie wants to be sexually attracted to women and Dave is still in love with Mack.
Ridge and Casey remain roommates and friends. Casey is intent that he wants to seduce Howie, even while he ignores his sexual attraction toward Ridge. Neither Ridge nor Casey want to mess up their friendship.

After Howie's troubling encounter with Mack he calls his mom. She suggest Howie may be more than a gypsy but refuses to fully explain what she means.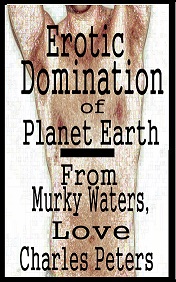 Series: Erotic Domination of Planet Earth
Story 3: Three Faces In The Window (Short Story)
Strong Gay Sexual Content
99 cents USA
Asin: B01M03P2NF
Go To Book On Amazon




In this short sexy story Howie Canter is having fun masturbating while watching gay porn. A beastly wharf rat opens his curtain and three people see inside his window. One of which is a ghost. The story is gay erotica and the gay porn he is watching is part of the sexy, sexy, story.
Go To Book On Amazon


Series: Erotic Domination of Planet Earth
Story 2: The Altered Sex Video
Over 24,000 words.


Purchase for $0.99 (99 cents)
Go To Book on Amazon






Series: Erotic Domination of Planet Earth
Story 1: Man In The Painting
Over 40,000 words

Purchase for $2.99


Go To Book On Amazon


_____________________________________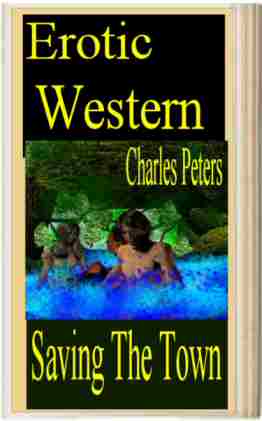 Erotic Western: Saving Town

Novelette: 17,777 words

Does contain some strong sexual content.

keywords: mmf, mm, mf, three-way, erotic western, TV Western Spoof, erotica, straight, gay, prostitutes, wild west

Promotional Excerpt 1


99 cents


More Information or Purchase from Amazon
India United Kingdom Germany France Spain Italy Japan Brazil Canada Mexico Australia

________________





___________________

_________________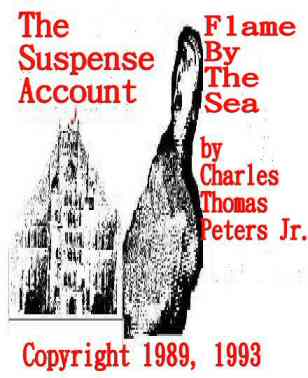 Not really Explicit Erotic. Deals with haunted church & ancient souls from Atlantis & good guys vs. bad guys and the shades between.

The Suspense Account & Flame By The Sea Box Set
Price $8.99


More Information or Purchase From Amazon







Archive, Previous Start Pages, Some Outdated
Most Recent: eBook List & Promotional List Layout Change

1. Previous Start Page with Links to Older Content
2. Sexy E-books & Videos 1
3. Sexy E-books & Videos 2

COPYRIGHT 2017, 2018, 2019